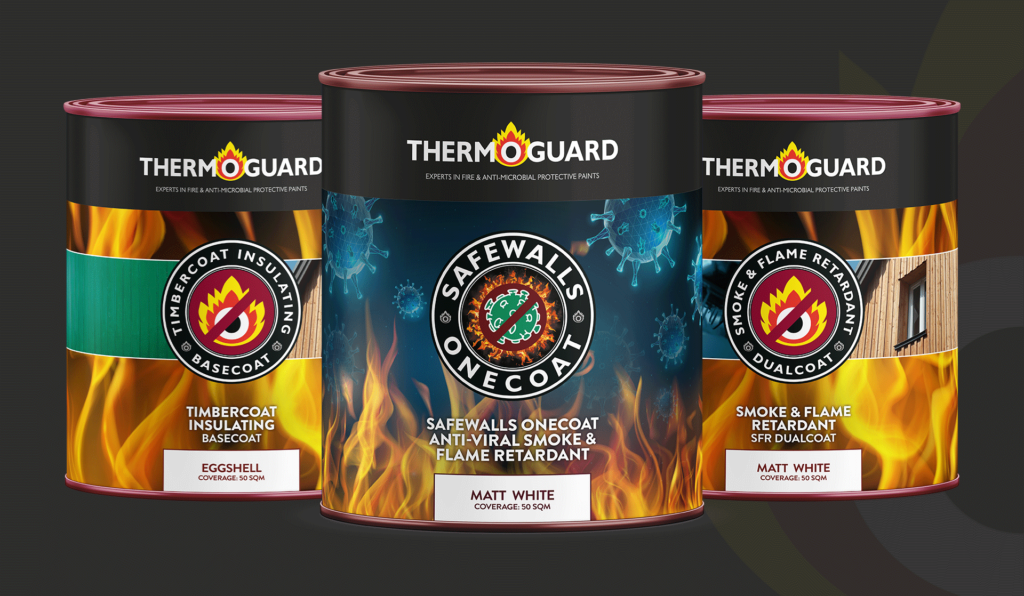 ABOUT US
With many decades of experience, Thermoguard are proud to manufacture and supply highest quality, fully tested, specialist fire protection coatings, paints and varnishes which easily meet or exceed the exacting standards required by the authorities.
Our products are manufactured from the highest grade materials and use the highest industrial manufacturing standards. Thermoguard products are environmentally friendly and with clear instructions are safe and simple to apply. In many cases just one or two coats will provide the levels of protection required.
We regularly update our products to meet changing standards and requirements. Feel free to browse our high quality range. You can of course get help and advice online or by telephone with one of our friendly experienced technical team. Thermoguard products are normally available from stock or with next day delivery from all good paint merchants.
If you have a specific problem that is not readily addressed by our standard range of products please give us a call and we will be happy to discuss your particular needs.
Thermoguard – protecting buildings – and saving lives.